A few months ago, I finished reading "Picasso: Creator and Destroyer" by Arianna Huffington. Although I have never been a fan of the man's work, I chose to read this book in order to perhaps understand the social phenomenon known as Picasso. I walked away from the read liking his works even less than before. However, one wonderful surprise was the discovery of two very talented women who, unfortunately, allowed him into their lives.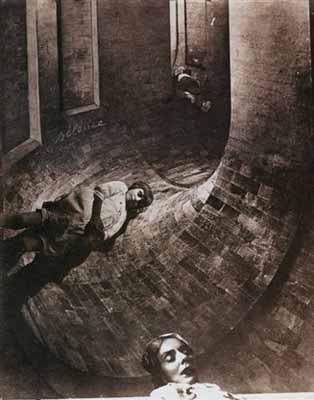 Silence by Dora Maar
Dora Maar and Francoise Gilot each had more talent and vision in their toenails than Picasso's entire body of work. Unfortunately, their work is not found as readily as that of the man they were loved and dominated by. Dora Maar was a photographer and powerful muse to the Parisian Surrealist movement of the 1920's, long before she met Picasso. Francoise Gilot was a painter, and the only woman with enough strength to walk away from him and continue on with her life.
Dead Rooster on a Piece of Newspaper by Francoise Gilot
Although the biography of Picasso was no doubt an interesting read, and indeed helped me to understand his art better, the real treasure of the book was discovering these two talented women. I wonder what more these ladies would have created if not roadblocked by the massive ego of a little man.